Notable Raleigh alumni include:
Ray Mears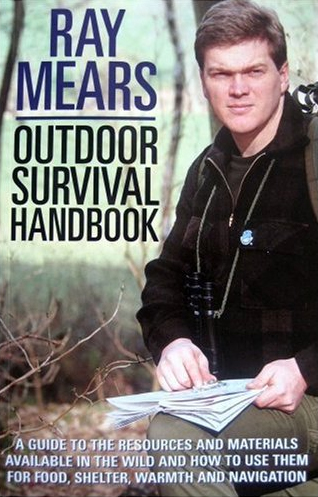 Ray Mears is an English woodsman, instructor, author and TV presenter. He is best known for his BBC TV series Ray Mear's Bushcraft, Ray Mear's World of Survival, Extreme Survival, Survival with Ray Mears, Wild Britain with Ray Mears and Ray Mears Goes Walkabout. These series visit various parts of the world and cover such topics as bushcraft and survival skills, the traditional culture of indigenous peoples, and the achievements of noted explorers.
The following is taken from an interview with Ray Mears by Andrew Smith on Sunday February 17, 2002.
'As an only child growing up in the southeast of England (Sussex, Kent, Surrey), he spent most of his free time alone in the woods ('In a way, I think I walked into the woods and nature saw me and said, "Walk this way." I think something similar happens to most of us in life. We don't choose our path, it chooses us'), but could see no way of applying what he learnt at school or university ('I think that was very sad, looking back on it: I didn't think I'd learnt anything, I was just doing what I enjoyed'). As a result, he left school in 1982 at the age of 18 and took a job in the City, where he had a terrible time.
'It was ghastly,' he laughs. 'That doesn't mean I think it's bad, I just hate that sort of life. For me to be there is not good for anybody, cos I'm unhappy and if I'm unhappy, I'm going to buck against that.'
The failure hurt, but faded when he landed a job on the Operation Raleigh project, where inner-city kids are brought together and whisked away on adventures. Here, he learnt to work in a team and realized that he had acquired something of value in the woods. Afterwards, he turned to setting up the survival-instruction business with Rachel, his partner of 10 years, whom he met on one of his courses. Then, in 1996, he was asked to co-present the travel programme Tracks . He's never looked back.
'After Operation Raleigh, it all becomes a blur, really. The years seem to go past like minutes and all of a sudden you start to feel a few aches in your bones and think, "Oh my God, I'm mortal!" I don't like it. I fight against it, I have to say.' I can still hear him laughing as he disappears into the woods.' Source: 'Raleigh International' and 'Ray Mears' on Wikipedia.

Ray Mears with the Nuaulu on Seram
The wonderful twist to all of this is that years after joining Operation Raleigh, Ray visited Seram where he filmed an episode for his 'World of Survival' TV Series (1997-98).
This half hour documentary provides a fascinating introduction to the Nuaulu people of Seram … their hunting and fishing techniques, the significance of animal totems, male initiation and the astonishing versatility of bamboo in constructing shelter, collecting food, making fire and cooking meals. Go HERE to view this episode.