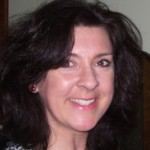 Hi world! This site has been created by me – Lorna Charlton. Way back in 1987 I was one of the science team leaders on Operation Raleigh Seram. I was responsible for leading teams of venturers who helped me to conduct surveys of small mammals on the remote Indonesian island of Seram.
Only 27 years old at the time, it was an extraordinary experience that has remained one of the highlights of my life. There are many fond memories of very special people, wonderful friendships, exciting adventures and challenging experiences that helped me to understand just how amazing each of us can be and what we are capable of achieving when we dare to venture out into the world with courage, confidence and curiosity.
I was very fortunate to be able to stay on in Indonesia a further two months after the expedition finished to continue wildlife surveys on Java and Lombok and have included a gallery of images from this wonderful experience. I have also been on fantastic adventures to other parts of the world, but Seram will always hold a special place in my heart and imagination.
This site therefore celebrates the achievements of an international expedition and the extraordinary adventure shared by over 200 venturers and staff on Seram. It also pays tribute to the expedition's photographer Paul Claxton, a talented young man who sadly lost his life during the expedition in Seram. Paul's photos are a unique record of a special experience and place that would become significant in the lives of the many young people who ventured there. I feel privileged to have been a member of this expedition and thrilled that similar opportunities are still available through Raleigh International.
As you make your way in the world, don't ever curb your adventurous spirit – explore the world and challenge yourself! Life is too special and precious, too fragile and brief to do otherwise.
If you go as far as you can see, then you will see enough to go even farther. John Wooden
Spreading the word
In case you are wondering how I came to be a team leader on the expedition and what I was inspired to do afterwards, here's a little more about me. At the time I had recently completed a biology degree and worked on research projects at two of Perth's universities, then assisted with the curation of the science collection at the WA Museum. It was during my work with the Museum that I was given the opportunity to join the Operation Raleigh expedition to Seram. Following my return to Australia I had a hankering to spread my wings and was soon off researching aquatic life in the rainforest streams of northern Queensland. I had started out as an ecologist and over the next two decades I was involved in a diverse array of research projects that led me to study plants and animals in marine, freshwater and terrestrial environments.
Then I discovered 'heritage interpretation', a profession that has allowed me to combine the science with creative and exciting ways of communicating conservation messages to the general public. One of the great joys of this work is that I am constantly exploring new ideas and learning more about this astonishing world. The projects are delightfully diverse … from Donald Campbell's world water speed record on Lake Dumbleyung to the Aboriginal Dreaming stories of the Kepwari wetlands on the south coast, from the intimate web of animal, plant and fungi relationships that sustain a woodland ecosystem to Antony Gormley's 'Insiders' at Lake Ballard in the Goldfields. My work is all about providing visitors to national parks and nature reserves with the opportunity to have safe, enjoyable and enriching experiences. The 'take away' messages are all about the importance of conserving biodiversity and protecting our rich natural and cultural heritage.
I have been fortunate to have many fantastic experiences, from exploring the underwater wonders of Western Australia's vast coast to flying in choppers over Australia's central deserts in search of rare mammals. I have wandered the woodlines of the historic goldfields and and sat with indigenous elders to listen and learn about culture and their deep, ongoing connection to country. I'm looking forward to traveling more and making the most of every day wherever that might be.