About Operation Raleigh and research on Seram Island since 1987: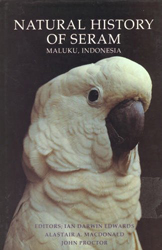 1. 
Ian EDWARDS, Alastair
 A. MACDONALD and John PROCTOR. Eds. (1993) 'Natural History of Seram Maluku Indonesia' 1st Ed. 240 pp. The first book to cover the
 achievements of a Raleigh scientific expedition. ISBN: 0946707820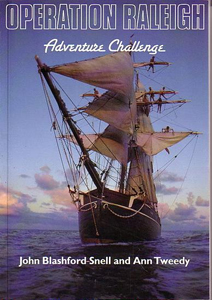 2. BLASHFORD-SNELL, John. & TWEEDY, Ann. (1989) 'OPERATION RALEIGH, Adventure Challenge' Sydney. Collins. 1st Ed. 196 PP with 1 map, plus 32 pages with 31 b/w & 29 colour photos. Pictorial soft cover. The astonishing enterprise which took adventurers from Chile to the Pacific islands, New Zealand, Tasmania to Pakistan. ISBN: 0732224314
3. Margaret F KINNAIRD, Timothy G O'BRIEN, Frank R LAMBERT, David PURMIASA. (2002) Density and distribution of the endemic Seram cockatoo Cacatua moluccensis in relation to land use patterns. Wildlife Conservation Society—Indonesia Program, Jl. Pangrango 8, PO Box 311, Bogor 16003, Indonesia & BirdLife Indonesia Programme, Jl. Dadali 32, Tanah Sareal, Bogor 16161, Indonesia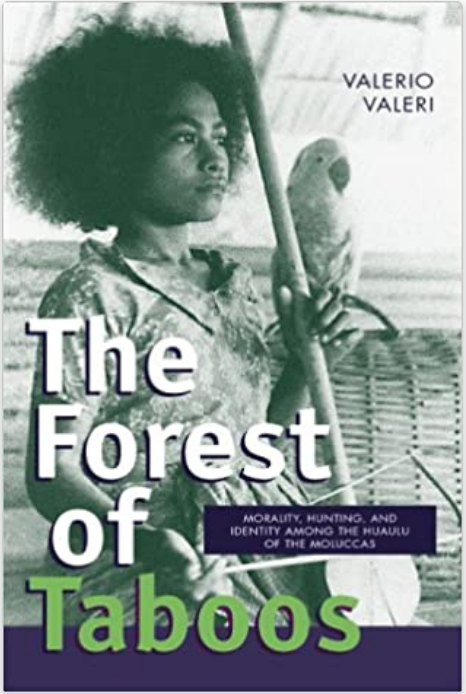 4. VALERI, Valerio. (March 2000) The Forest of Taboos: Morality, Hunting and Identity among the Huaulu of the Moluccas 534pp ISBN: 978-0-299-16214-6
This eloquent and profound book is based on 40 months of research spread over a period of 20 years. It was completed by Valerio Valeri shortly before his death in 1998 and contends that the ambivalence felt by all humans about sex, death, and eating other animals can be explained by a set of coordinated principles that are expressed in taboos. In elegant prose, Valeri evokes the world of the Huaulu, forest hunters of Indonesia. The hidden attractions of the animal world, which invades the human world in perilous ways, he shows, also delineate that which the Huaulu regard as most human about themselves.
5. RANLUND, Asa. (2011) Structure and tree diversity of lowland limestone forest on Seram Island, Indonesia. Master's thesis, Department of Ecology, Swedish University of Agricultural Sciences
6. COOPER, Ian. 1997. 'Seram Geology'. SUSS Bull 37/2, The University of Sydney Australia.
7. JACKSON, David. 'It's a Goa' Joint SUSS/WCC Seram Expedition Seram, Indonesia: 1st August-7th September 1996. SUSS Bull 37/2, The University of Sydney Australia.
8. HELGEN, K., SINGADAN, R., WRIGHT, D., ALLISON, A., APLIN, K. & DICKMAN, C. 2008. Nesoromys ceramicus. In: IUCN 2011. IUCN Red List of Threatened Species. Version 2011.2.
Seram Island Mountain Rat, Ceram Rat. This species is listed as Endangered as it found only at high elevations on Seram island and it has a small extent of occurrence less than 1,700 km2. Known from less than five locations and the habitat is under threat from logging and the species is affected by competition with Rattus rattus.
9. HELGEN, K. & APLIN, K. (2008) Rattus feliceus. In: IUCN 2011. IUCN Red List of Threatened Species. Version 2011.2.
Spiny Seram Island Rat, Spiny Ceram Rat. This species seems to be largely terrestrial (Helgen 2003). This species has been recorded from moderately disturbed mid-elevation rainforest in precipitous limestone country (Helgen 2003). This is the largest known rat on Seram. This species is threatened by logging, especially in lowland areas. It can persist in some moderately disturbed areas. It is also threatened by competition with the introduced Rattus rattus. See IUCN Red List
10. MOGI, M and TOMA, T. Department of Microbiology, Saga Medical School, Japan. (1999) Culex (Acallyntrum) miyagii (Diptera: Culicidae): new species from Seram Island, Indonesia, with keys to the species of the subgenus. J Med Entomol. Jul: 36(4):473-80.
Other great reads: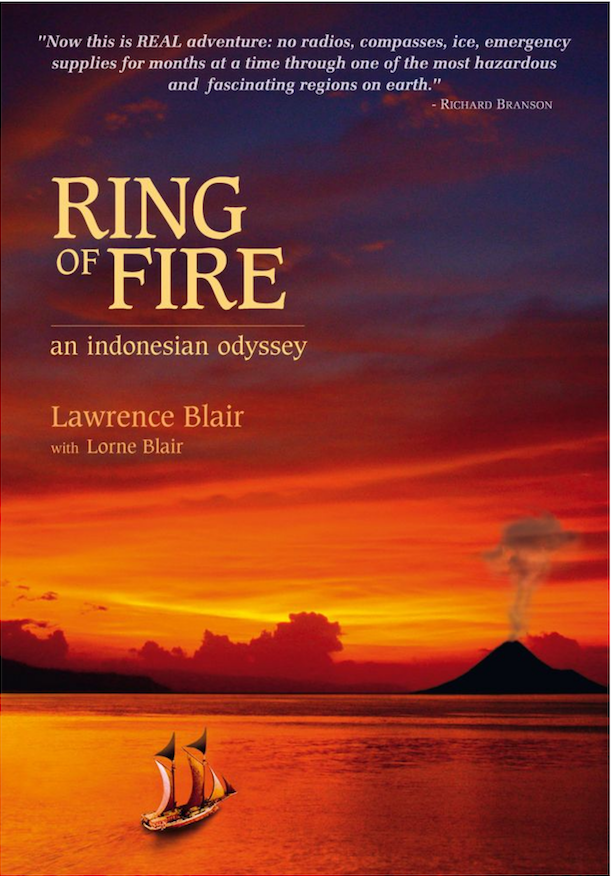 11. BLAIRE, Lawrence and Lorne (2010) Ring of Fire: An Indonesia Odyssey
Based on the Emmy award-winning documentary series of the same name, Ring of Fire is a first-person account of the adventures of two English brothers as they explore the astonishingly rich cultures of the Indonesian islands in the early 1970s. They have an interest in documentary making, ancient beliefs and why people live they way they do. Fascinating stories are revealed as they journey into the far flung islands and meet many tribes, cultures, ceremonies and people. An enduring record of a vanishing world. 248pp ISBN: 981426010X – ISBN13: 9789814260107.
To purchase the Ring of Fire documentary DVD or book: www.indonesianodyssey.co.uk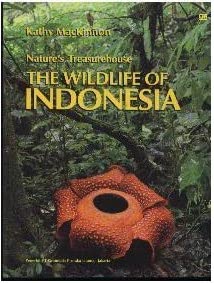 12. MACKINNON, Kathy (1992) The wildlife of Indonesia: Nature's treasurehouse 292 pages ISBN-10: 9795110594 – ISBN-13: 978-9795110590
Kathy Mackinnon is a graduate from Oxford (B.A. Zoology, M.A., D.Phil.) with extensive field experience, especially in Asia and Indonesia, on tropical ecology research, conservation and protected area planning and management. She has worked extensively with international conservation NGOs, especially IUCN and WWF Indonesia Program, and government agencies in developing countries. She has published widely, having authored a number of popular books and conservation texts as well as numerous published papers in scientific books and journals.